PTFE Convoluted hose is repellent to all industrial chemicals over a very comprehensive range of temperature and pressure limits, Convoluted PTFE Hose outpaces FDA requirements. It is extremely adaptable and very easy to clean, thus eliminating the need for process-dedicated hoses. You won't find another hose that offers the performance of PTFE. It is available with a convoluted bore to ensure optimum flexibility or smoothbore so durability. they are very easy to clean. Braids can be selected to achieve the desired operating pressure, temperature, corrosion resistance, and durability.
The convoluted hose is a hard-wearing multipurpose hose that is fit for a variety of applications. Made from convoluted PTFE for seamless construction, PTFE Convoluted hose pipe has excellent versatility and sports impressive resistance to temperature and chemicals, and is easy to clean and maintain.
These properties make convoluted PTFE Convoluted hose an exceptional choice for a wide range of reinforcements, including steam transfer, refrigeration, the automotive industry, and more.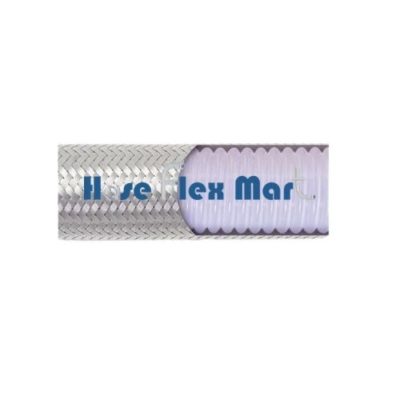 Available Sizes
| | |
| --- | --- |
| 1'' | 1m-3m |
| 1.5'' | 1m-2m |
| 2'' | 1m-3m |
| 3'' | 0.5m-2m |