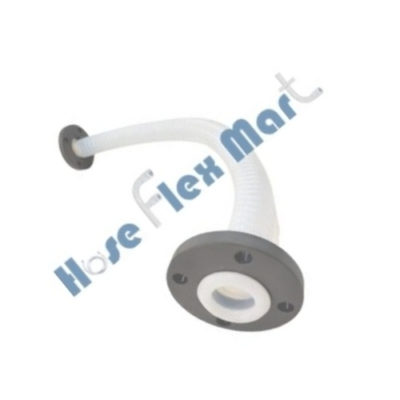 Teflon Hose - Teflon Hose Pipes
Hose Flex Mart is a manufacturer of Teflon Hose in India. As experts of Teflon Hose Pipe producer, we offer a wide scope of Teflon hoses involving the assortment of both Smoothbore and Convoluted hoses with a grouping of grades, covers, and end terminations.
We are perceived as one of the main producers and providers of the best quality exhibit of Teflon Hoses. Our item range is accessible in both expelled and layered structures with Stainless Steel wire over the mesh. Fiber Glass Heat Insulating cover is additionally accessible. We offered these items in sizes from 6mm bore to75mm bore and in long lengths and are appropriate for the temperature. Our item range is strain and vacuum-tight and is additionally accessible in more modest sizes the passable working tension arrives at 300Kg/cm2. Offered items are intended for administration with chlorine, dark, steam, acids, synthetic substances, hot cement, pressure-driven liquids, and so forth and are reasonably utilized in compound plants, paper plants, cooling, steam passing on lines, tire molds, material hardware, gas filling, power hose and so on.
Teflon Hose Manufacturers in India